Bring Elegance and Sophistication to Your Surroundings with Chic Art
Are you ready to elevate your living space and embody a chic, fashionable lifestyle? The transformation begins with your surroundings. Art has the power to turn any bland room into an exquisite sanctuary, embracing your inner sophistication and glamour. Add a touch of luxury with stunning, captivating art that will instantly become the centerpiece of your favorite space. Get ready to bask in the exquisite beauty that comes with incorporating chic art into your daily life.
Elegant Custom Portraits
Transform your memories into timeless works of art with custom llustrations by Nina Maric. Nina's custom portraits capture the essence of the special moments and people in your life, elevating them to a level of sophistication and femininity.
Treat your best friend to a whimsical and trendy illustration that perfectly captures her unique spirit. Surprise your spouse with a chic portrait that perfectly captures the love you share. Or, honor your mother with a beautifully crafted illustration that captures her timeless beauty.
Whether you're looking for a one-of-a-kind piece for your home décor or a truly special gift, Nina Maric Illustrations offers both BASIC and PREMIUM packages to fit your needs and budget. Elevate your life with elegant custom portraits today.
Choose your package now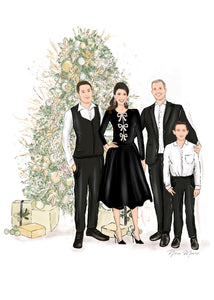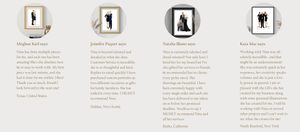 Meet the artist behind the elegant and chic art
Known for her known for her elegant, romantic, and feminine style, Nina Maric is a self-taught Canadian artist who has made a name for herself in the fashion, beauty, and luxury industries. Bringing glamour to everyday occasions, Nina has worked with top brands and clients to create custom pieces, adding a touch of luxury to homes and special events. Follow her on Instagram and bring beauty to your life with a Nina's illustrations.
More about nina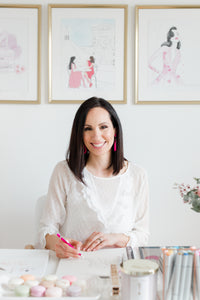 Let's get social!
Follow us on Instagram for behind the scenes, new projects, and a little bit more about the artist.